Stretch Ceiling Miami
Miami Ceiling Batica-Renov |Ceiling Miami Batica-Renov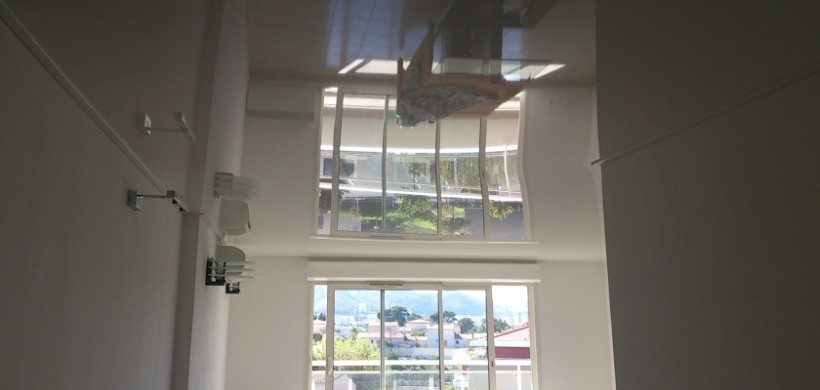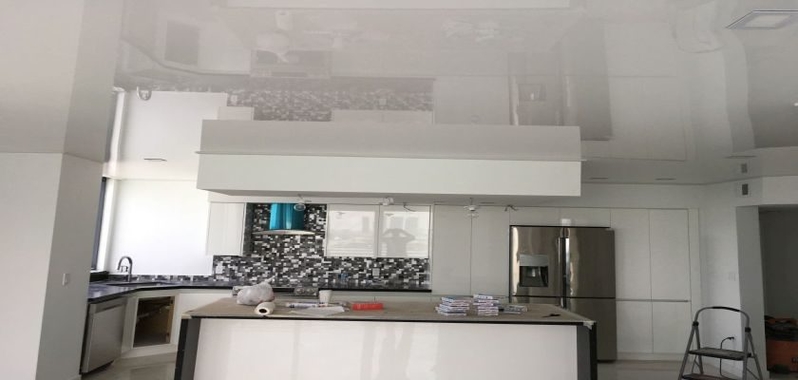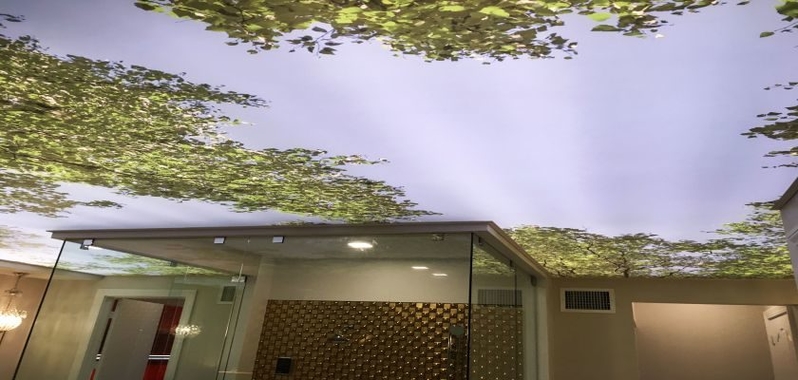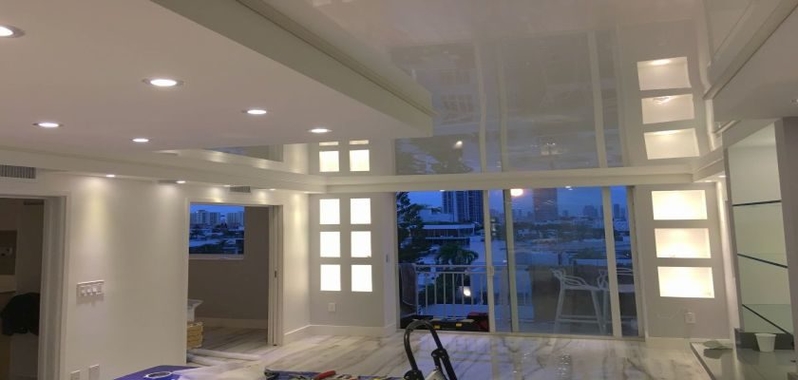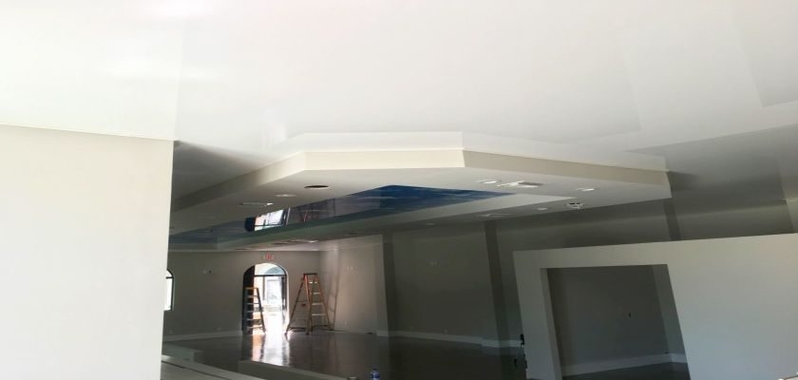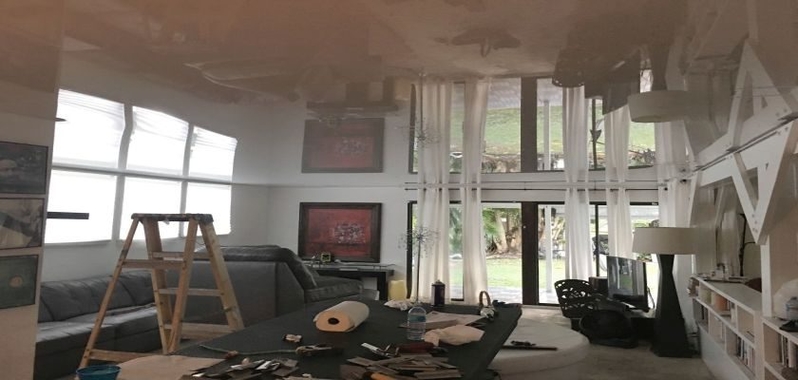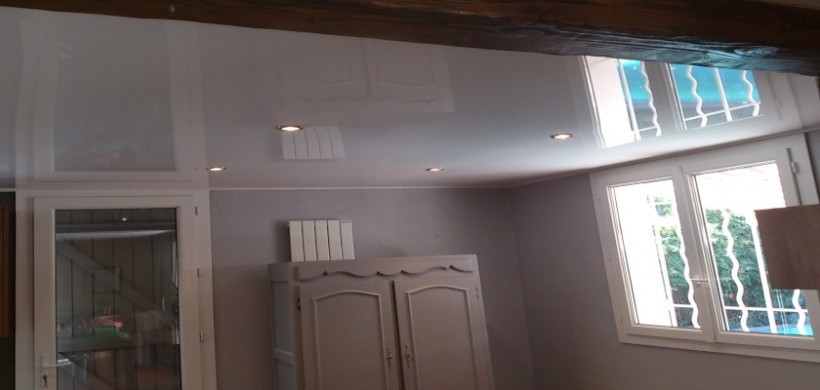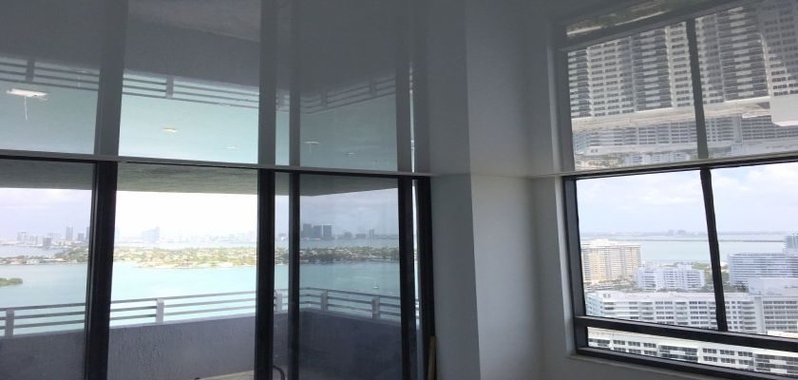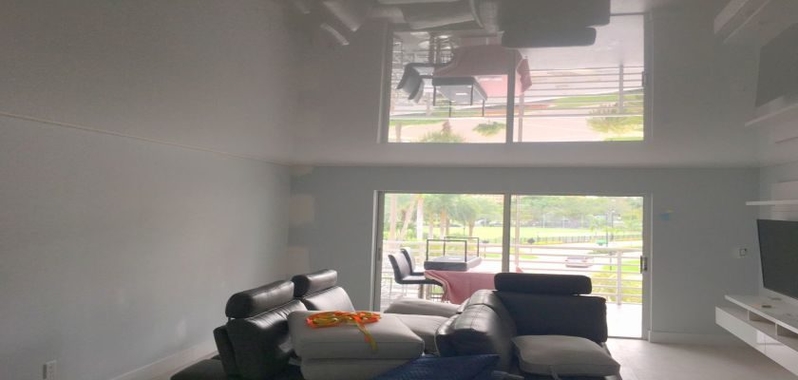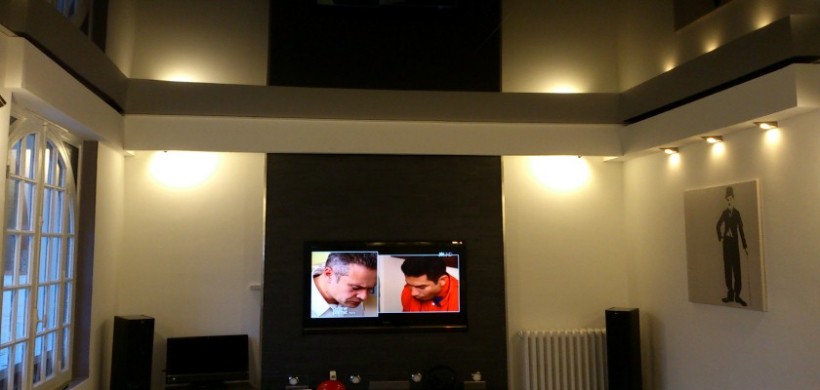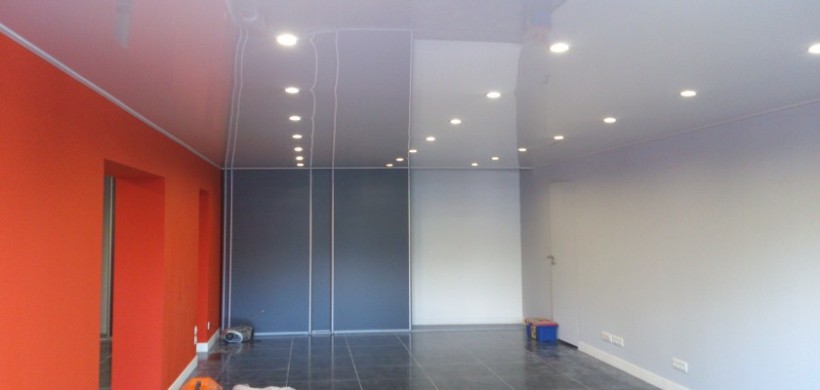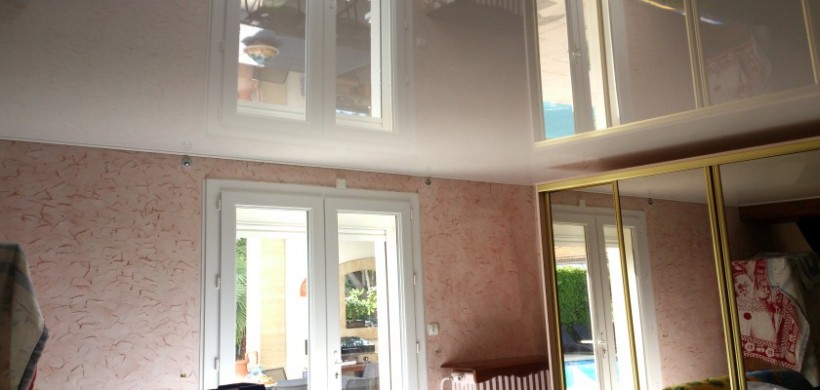 .
We use only high quality European membrane
Fully Recyclable Material
The Stretch Ceiling System
.
.
What is A Stretch Ceiling ?
A Stretch Ceiling is a suspended PVC membrane ceiling system consisting of two basic components:
a Track affixed to the wall

a Lightweight high-quality PVC film which stretches and clips into the track.
This globally known product has been around for over 40 years across the 5 continents.
The Stretch Ceiling System is the perfect component for any new construction, renovation, interior design project. It can help cover uneven or damaged ceilings and hide wires, pipes and ducts.
You will never have to paint your ceiling again:
The Stretch Ceiling System is easy to clean and quick to install without removing your furniture. Being mildew, mold and fungus resistant, it is an excellent moisture barrier, quite suitable for humid climats.
The stretch Ceiling System is maintenance free:
It does not suffer from condensation and will never crack, flake or peel and will not require any painting either.
Our Stretch Ceiling System provides a superb alternative to suspended ceiling or drywall, it can be easily removed and reassembled to allow access to the space inbetween.
The Stretch Ceiling System allows the incorporation of all types of light fixtures, A/C vents and any type of attachement.
Our Stretch Ceiling System is rated Class I in the U.S :
It is within the requirements of the ASTM E84 Flame Spread Test and successfully meets UL criteria. The Stretch Ceiling System is made of a non-flammable PVC membrane, which would only shrink and not catch fire.
We offer 200 colors and 6 textures to choose from:
(Matte – Satin – Lacquer – Translucent – Perforated – Suede)
Our stretch ceilings have excellent thermal and acoustic properties and will last a lifetime, which makes them a good investment.
10-year warranty on harpoon welding * (see FAQ).
Every ceiling is custom made to the exact measurements of the room.
We started this amazing product in France many years ago, with numerous satisfied repeat customers who have also referred us to their friends and acquaintances for our professionalism and honesty.
Therefore, we are proud to introduce this innovative product in the U.S, and more particularly in Florida.
Being a new and still fairly unknown product on the market, our website was created to answer most of the questions you may have.
This is just an overlook to introduce this avant-garde item but, would you need any further information, feel free to contact us by phone or e-mail.
.
We are looking forward to hearing from you very soon
.
..
Batica Renov USA – Batica Renov France
Christian Pollini
786.334.0392
ceilingmiami@gmail.com